Grab & Geaux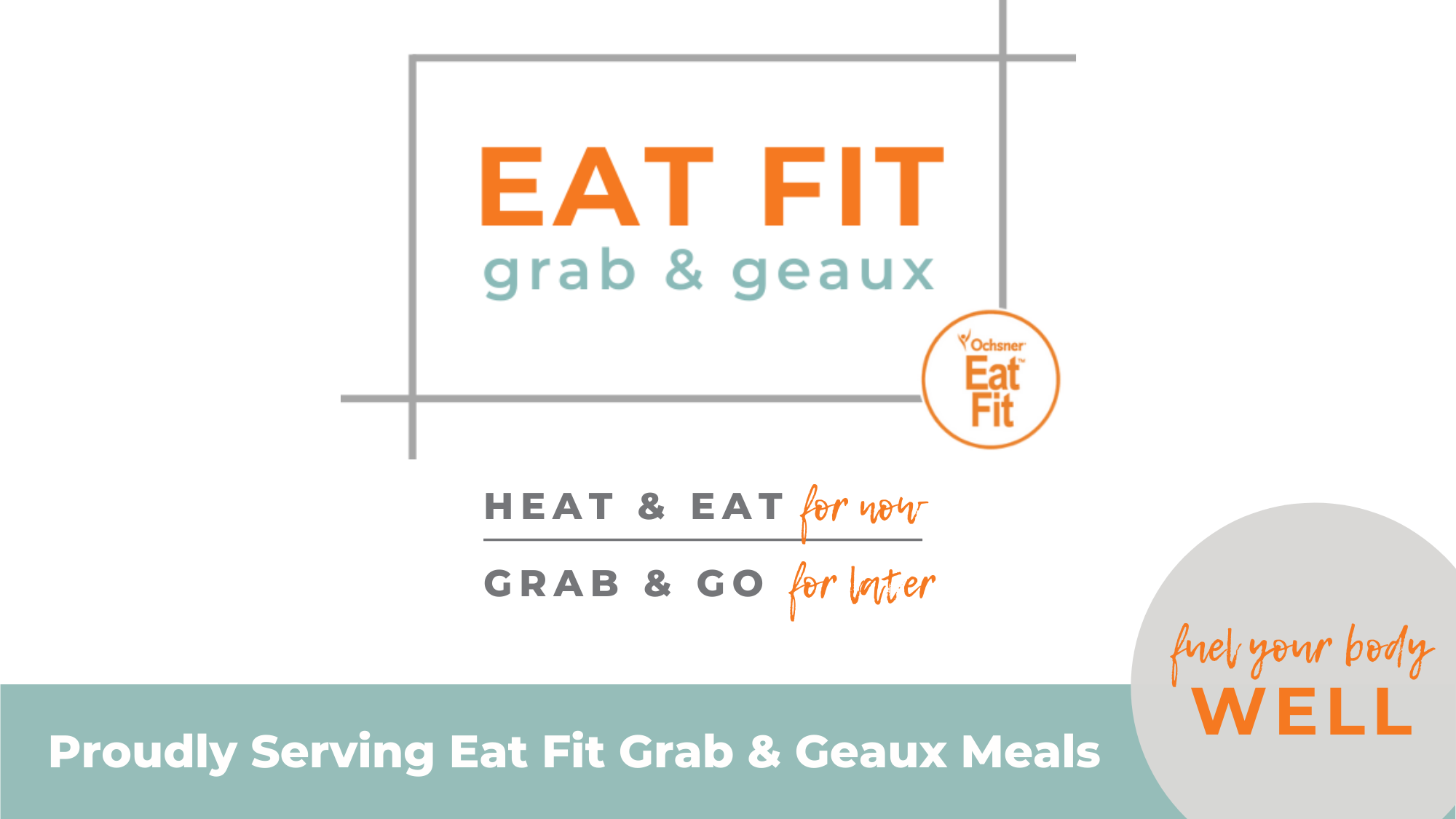 Our Ochsner Eat Fit team is thrilled to offer our own line of prepared meals, Eat Fit Grab & Geaux by FUEL Café + Market at Ochsner Fitness Center.
The Eat Fit certification means lean proteins, vegetables, and plant-based fats, with minimal added salt, less than 5 grams added sugar, and zero white, refined starches. These dishes are created for people who are simply looking for nutrition and convenience, as well as those looking to lose weight, maximize energy, control inflammation, and manage conditions such as high blood pressure, cholesterol and diabetes. Eat Fit Grab & Geaux meals are designed with the option to heat & eat now or grab & go for later.
The Eat Fit Grab & Geaux brand features remakes of classic favorites like Impossible Enchiladas with Salsa Verde for Meatless Mondays, Pasta with Bolognese Sauce and Eggplant Lasagna, made vegetarian and gluten-free. Grab & Geaux meals include globally-inspired Korean Beef, Moroccan Harissa Chicken and Skirt Steak with Chimichurri as well as locally-inspired Shrimp & Quinoa Jambalaya, Southern-Style Shrimp and Eggplant and Crab Cakes with Chipotle Crema for Seafood Fridays.
Find Eat Fit Grab & Geaux meals at FUEL Café + Market in Ochsner Fitness Center on Clearview Parkway. FUEL Café + Market is open to nonmembers as well as members, 6am to 9pm.